THE RIGHT DIVINE OF KINGS TO GOVERN WRONG.
[End matter]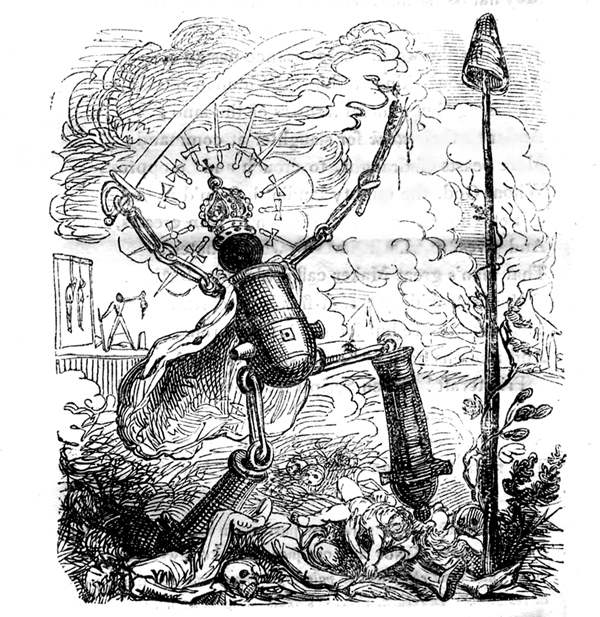 A thing of no bowels-------
-----from the crown to the toe, topfull
Of direst cruelty. -- His Realm a slaughter-house--
The swords of soldiers are in his teeth-- --
Iron for NAPLES, hid with English
gilt.
1
SHAKESPEARE.
---
THE END.
Printed by W. Hone, Ludgate Hill, London.
---
Notes
1.
[KG] The caption to Cruikshank's image is a collage of quotations from several different Shakespeare plays: "A thing of no bowels" is from Thersites' speech,

Troilus and Cressida

(II.ii); "from the crown to the toe, topfull / Of direst cruelty" is misquoted from

Macbeth

(I.v.33-34); "The swords of soldiers are in his teeth" is misquoted from

King John

(II.i.353); and "Iron for NAPLES, hid with English gilt" is punningly misquoted from

Henry VI, part 3

(II.ii.139). [return]